My beauty fix of the week is by far my favorite fragrance , Coco Mademoiselle by Chanel. I was introduced to this perfume many years ago by my friend Sherrie. After one smell I fell in love. I would be visiting her home and I would always have to sneak a spray on my wrist. So I knew it was time to get my own. The light, floral scent is what sold me. It has a lasting scent,  so there is no constant refreshing throughout the day. I knew it was a fabulous scent, when you walk by someone and they turn and smile at you  and ask what you are wearing.  And lets be honest what lady doesn't like to hear she smells good. This is my special occasion scent. I like to make it last as long as possible. So I do not wear it everyday. As you can see from the pics above,  I normally purchase 2 different sizes. The Eau De Toilette Spray or The Eau De Parfume. Which you can find (here). I have just finished up the last of the toilette spray, So I had to quickly repurchase another one. I can't go with out my favorite perfume! This scent also comes in many different varieties, so you have plenty of options to chose from for every budget. I sometimes purchase the lotion, when I see it combined as a set. Chanel has many beauty items; I use their compact foundation found (here). It's not my everyday foundation. But I do really like it as it provides great coverage. I will talk more about that in another post. I purchase the book Chanel Collections and Creations because I like to learn the history of the brands I use. The book was very informative about The House of Chanel, with 159 illustrations of fashion, jewelry, fragrance and so much more, it was a very good read as well. I would recommend it, if you are looking to learn more about the brand. It also serves as great home decor. I have it on my desk. You can purchase the book (here). So tell me,  what is your favorite fragrance? Have you tried a Chanel perfume? What are your thoughts?   Leave a comment below!
Talk to you soon,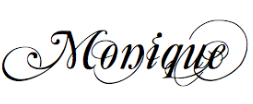 Being born and raised in "The Land" , you kind of get use to the cold cold winters. Well… I guess you never really get use to this weather, but you prepare for it and adapt. So trying to express my sense of style without getting sick is quite a challenge, especially….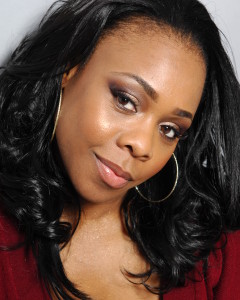 Hey There! Well I guess you're asking yourself who am I and why I decided to start a blog. I guess I will start with the basics. I'm Monique; A child of GOD!!  A Mother, daughter, sister, aunt and a true friend to the chosen few. I have lived in Cleveland my entire existence on this lovely planet. I'm a healthcare professional by day and a lover of all things inspiring, fashionable, and fabulous. A lover of art, music, fashion, sports, dining out and having a good time. I wanted to start LuxurianceStyle.com because Cleveland is doing some big things. There are  many new projects up and coming in Downtown Cleveland, thriving new restaurants, night clubs, and the fabulous theater district.  I will be sharing my personal style, as well as my views and experiences that the city of Cleveland has to offer.I look forward to chatting with you on how we can stay classy and fabulous while enjoying life one day at a time! Want me to spotlight your business or special event. Please use the contact form below. You will receive a response within 2 business days.
Talk to you soon,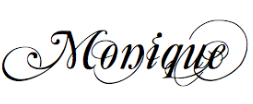 [contact-form-7 id="108″ title="Contact form 1″]