While Cleveland has its share of good quality restaurants. I always patronized establishments where either I am familiar with the food or the atmosphere. I will be stepping out of my comfort zone  alot this year in many areas of my life (which is scary).  But, one of them will be trying new food by exploring the city of Cleveland looking for new places to dine. Which I am excited about. I am kind of a work horse and this would also be a good opportunity to spend some much needed quality time with family, friends, and a few dates along the way! So as I was discussing this with my friend Kyle, and he mention I should try Cleveland Chop. I knew exactly where he was talking about, because I recall seeing the sign as I passed through Downtown Cleveland. So I figured no time better than the present to go. So here are my thoughts. I'm no expert or a food critic. But I do know what good food and service is. So let's talk about Cleveland Chop!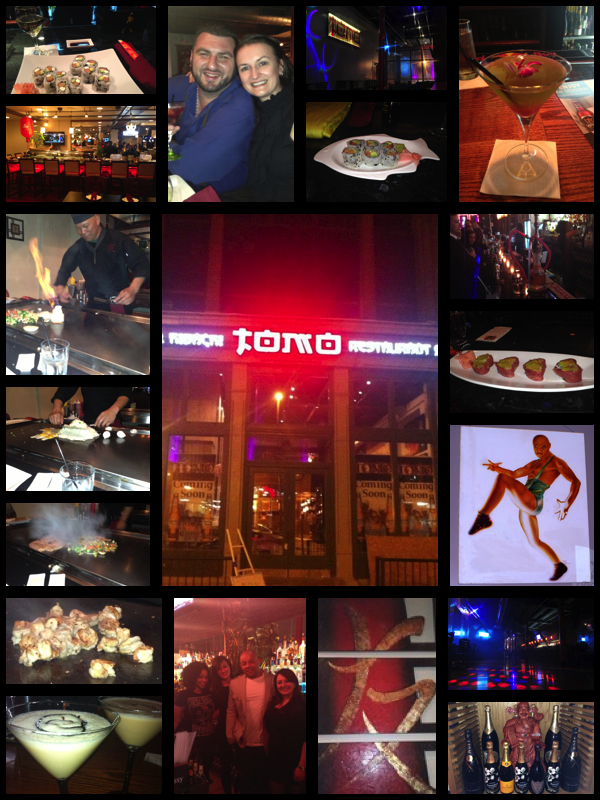 Welcome to Tomo Sushi Bar and Hibachi Restaurant and Lounge. When I want sushi, I am heading to Downtown Cleveland, normally for Happy Hour. I always find myself staying until 2 o'clock in the morning! The beautiful thing about this establishment is that there is a variety to satisfy your needs. If you want to dine in with the family, no matter the size, Hibachi tables are available with an entertaining chef for your enjoyment. If you just want to pop in for a bite and cocktails Happy Hour is the best, (my normal). But if you are ready for a night out with friends with the latest music, dancing and drinks, drop by on Friday or Saturday. I must admit I never knew what a Hookah was until I came to Tomo. They have a variety of flavors; I hear over 100. The Hookah is still growing on me. This place is 5 levels with good food, drinks, music and people. Plus you get to see some awesome Japanese art. The Lucic's are great host, try them out and tell me what you think!!
Tell them Monique sent you.