The weekend is here and its another beautiful day in Cleveland. Its been a long week for me in my lovely healthcare 
world. So when I woke up this morning with so much energy after some good sleep. I knew I needed to get up and get
out into the city and have some much needed fun. Its my way of trying to have some type of balance in my hectic life.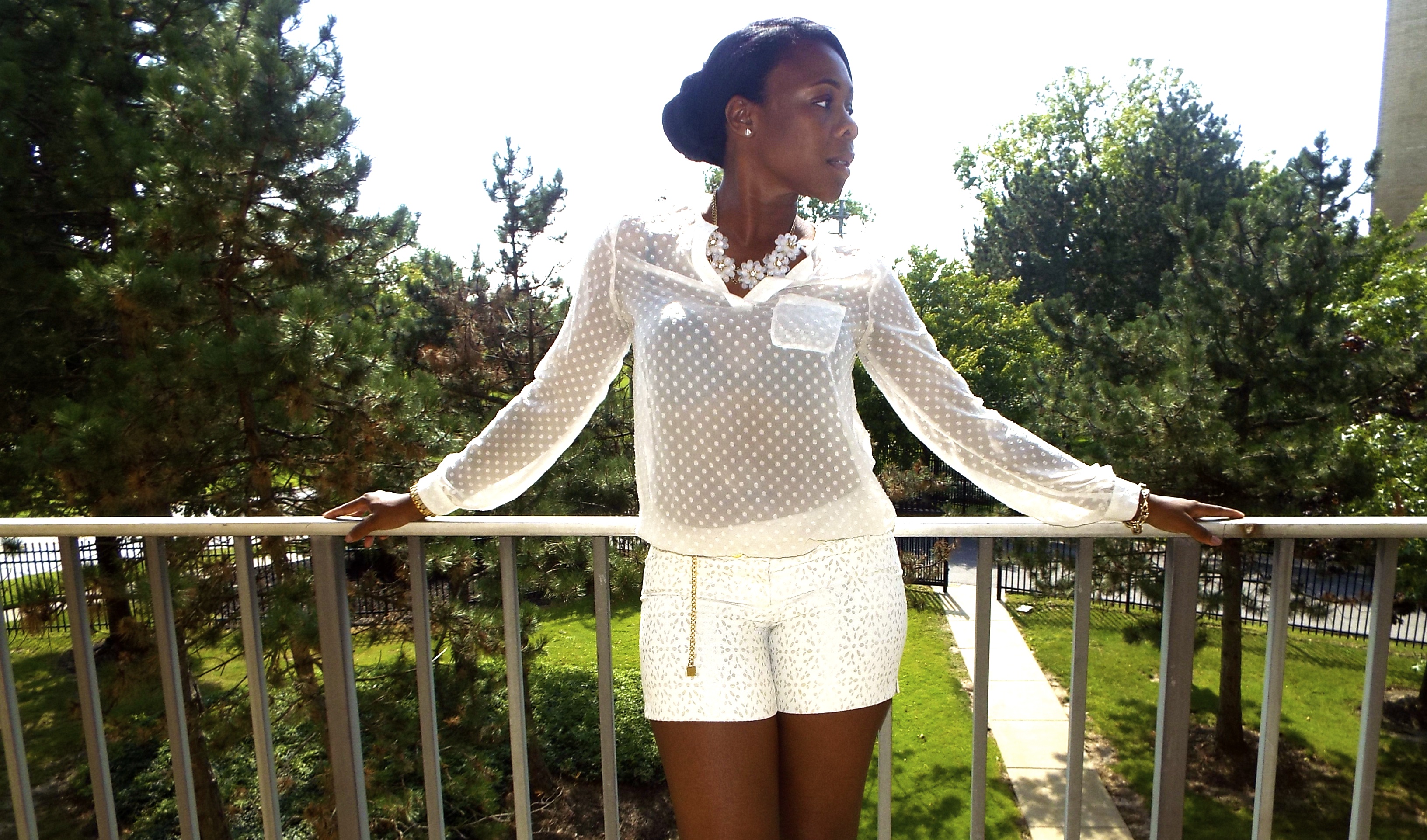 Summer is almost a wrap and I have not worn many of the shorts I purchased. So before all the nice days go away. I
wanted to make sure I get my moneys worth. Today outfit consist of these Eyelet Pattern Tailored Shorts from The Limited.
and I paired them with  a sheer dotted top also from The Limited. Its a pretty warm day and I needed something cool and light.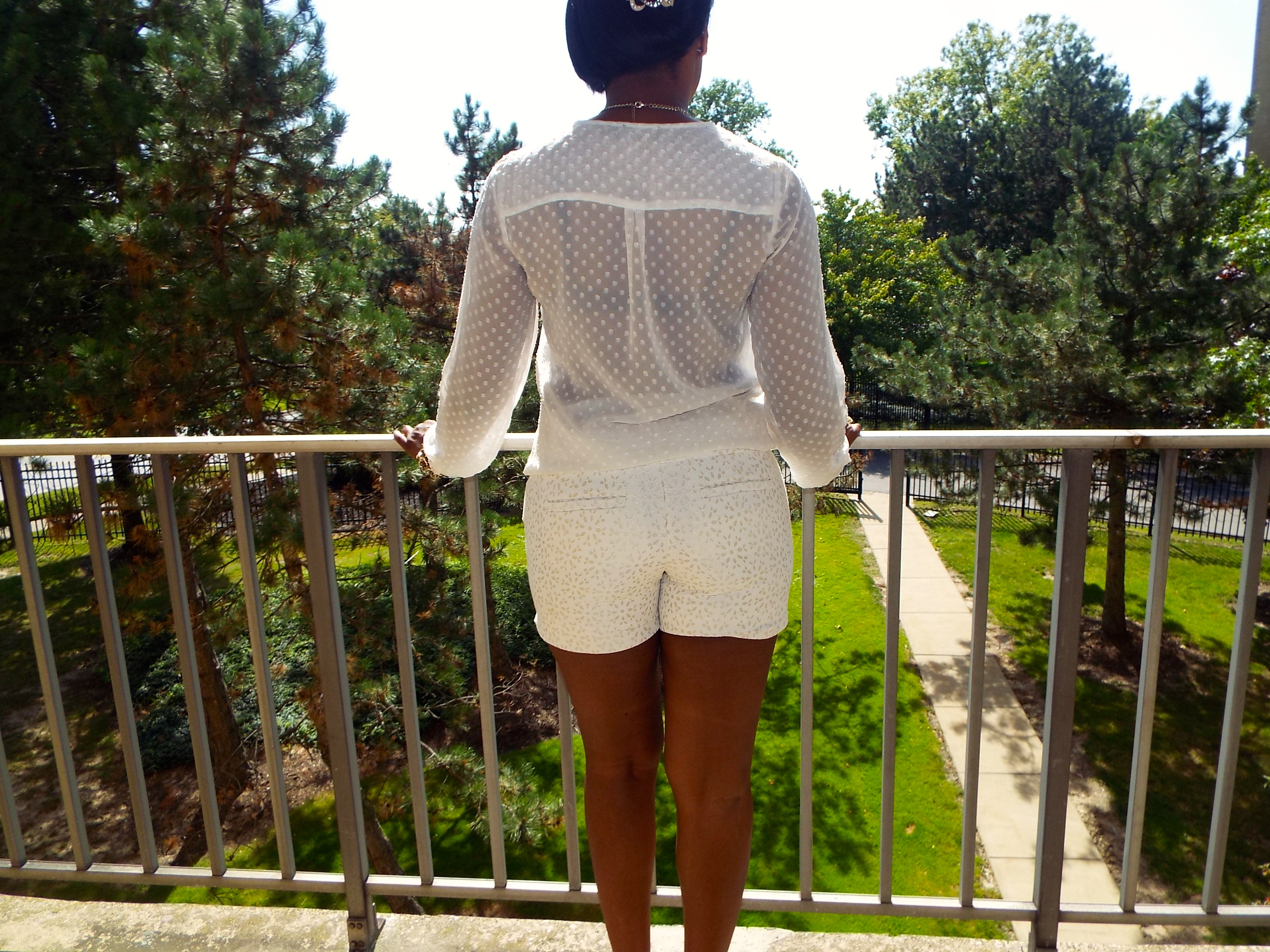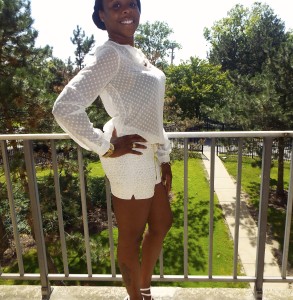 I really like these shorts because of the cute floral pattern. The length is perfect and  modest, no cheeks showing here!
I can opt for a pair of flat sandals for a fashionable casual daytime ready outfit or pair it was a stylish heel for my night
time look. Simple and chic, just the way I like it. The shorts are on sale right now..check out the link below. Thanks 
for stopping by and I hope you enjoy your weekend!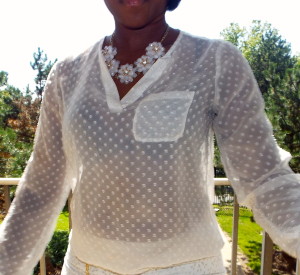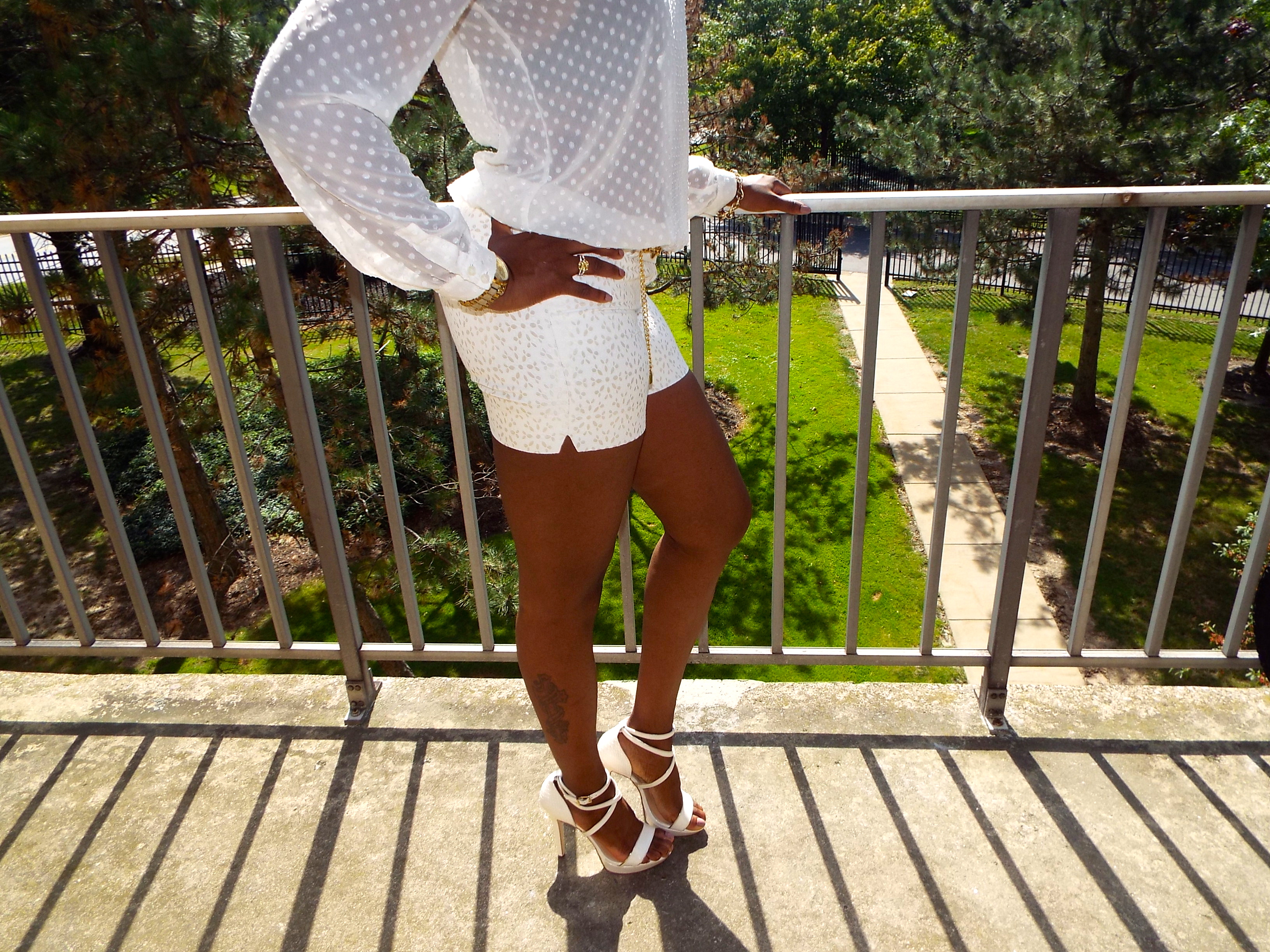 | Shorts ~The Limited| Top~The Limited | Necklace ~The Limited ~(similar) | Shoes ~Gianni Bini | 
Tall To You Soon,