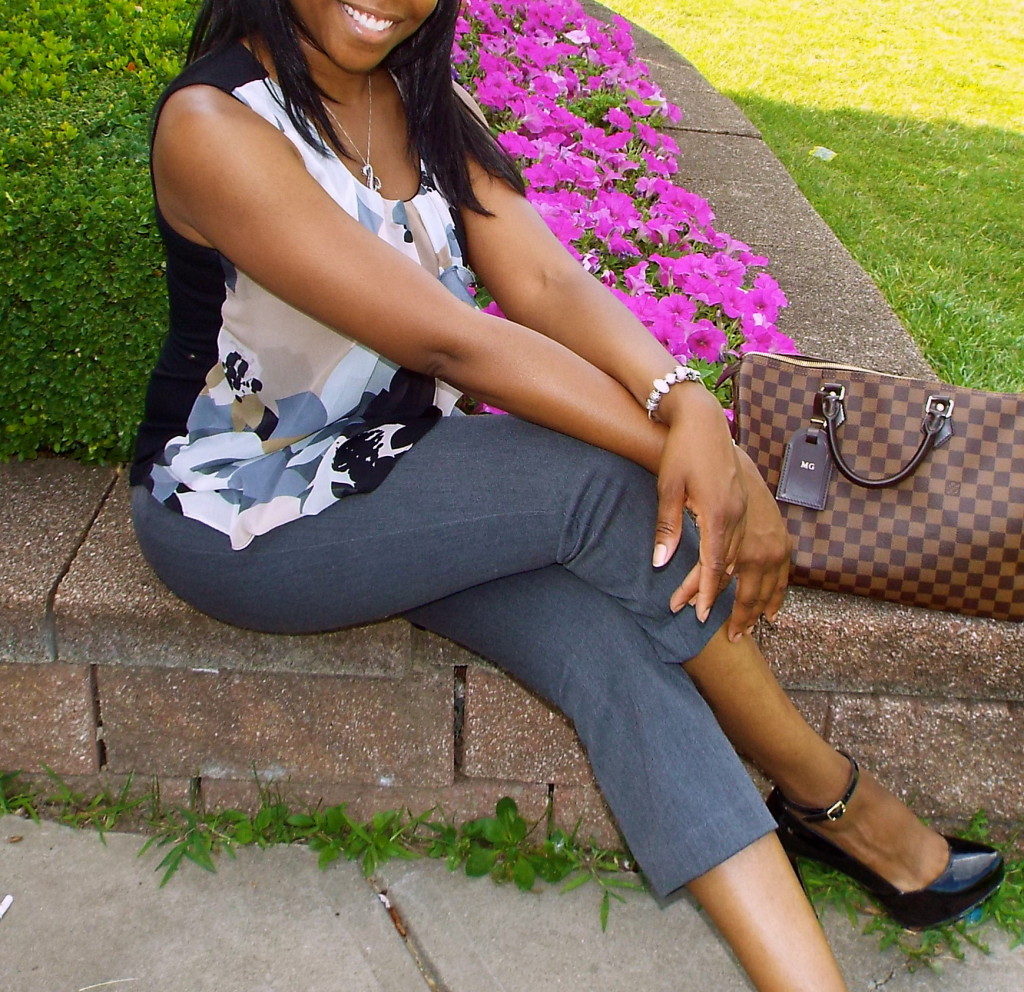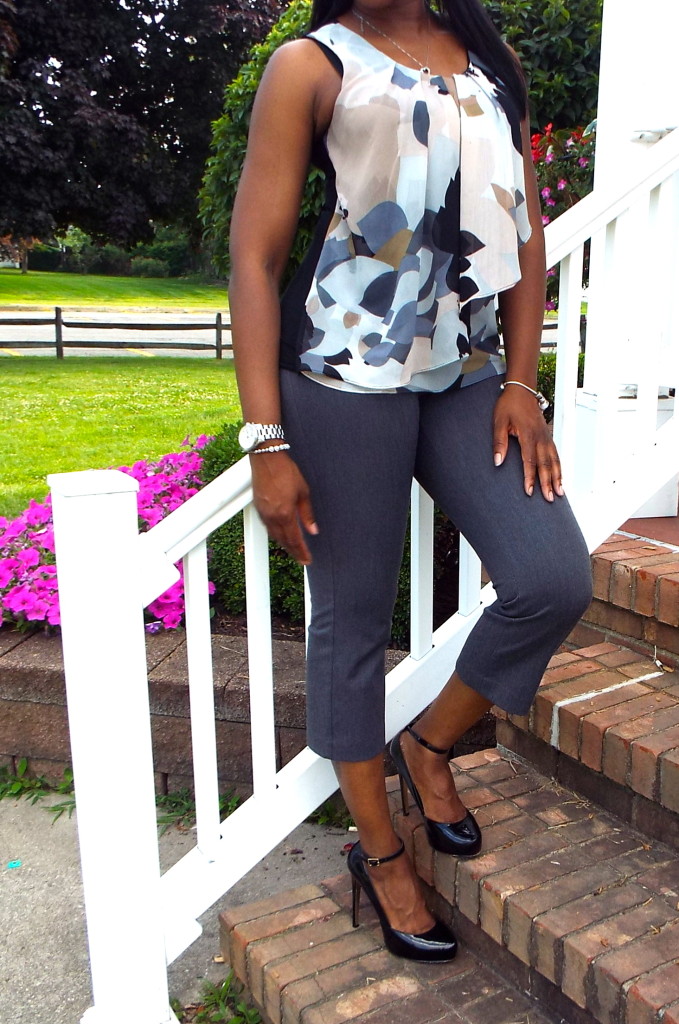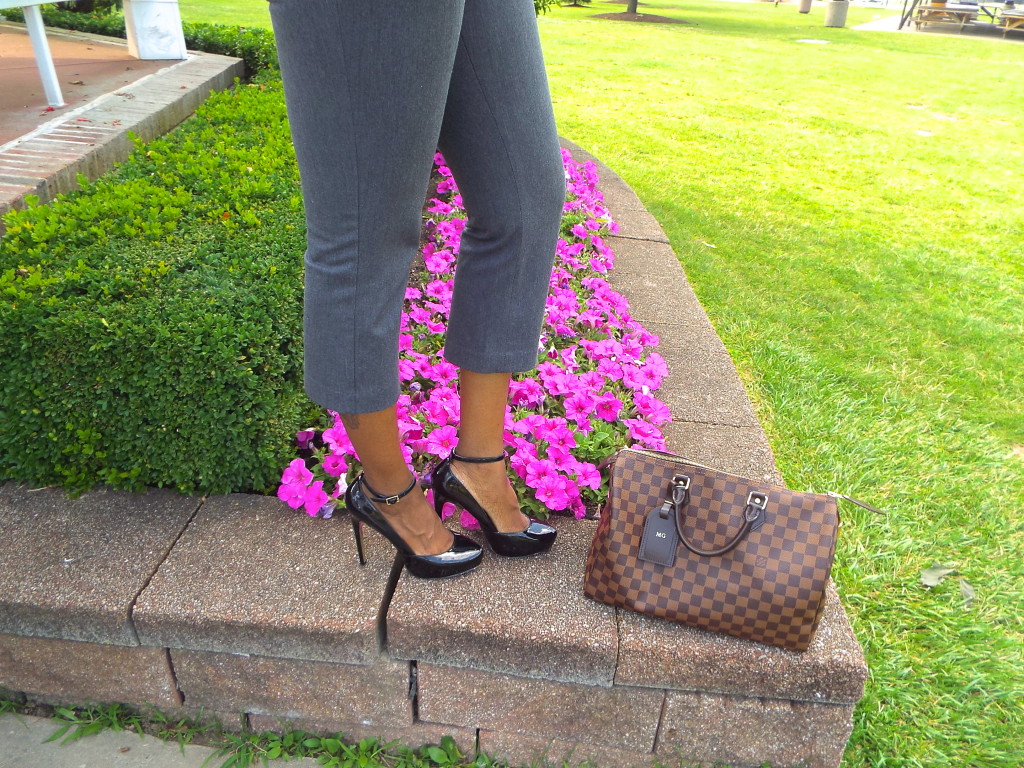 New York and Co. Top ( similar here) | Express Capris (similar here) | Steve Madden Pumps (Here)| LV Speedy 35
Yes I know its Summer and I should be showing bright beautiful hues. But today closet fix I needed something neutral. Sure black and white are my normal go to colors. But It was almost 90 degrees today in Cleveland and I needed an in between for work. With multiple meetings I wanted to be comfortable but stylish as always.  Separates are a good way to put multiple different looks together. I never really buy items that can only be paired with one other item. I like to get the most out of my hard earned money, as I'm sure you do as well. This lovely top is from New York and Co. the print gives me my design factor. It also light and airy, having a whimsical feel when the draping blows in the wind. My go to pants during the summer are Express Design Studio Capris. It is too hot to wear slacks all the time. The three quarter length is just right for me as I do not like to show much leg without hosiery on. I finished this look off with a pair of eye catching patent leather heels from Steve Madden. The right shoe can make any outfit instantly polished and put together. I spend a lot of my time in a hospital so my shoes are always closed toe and the air condition is always on blast. So I always maker sure to have a crop sweater (here) with me if I have my arms outs.   Stay tuned for more!
Talk To You Soon,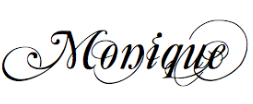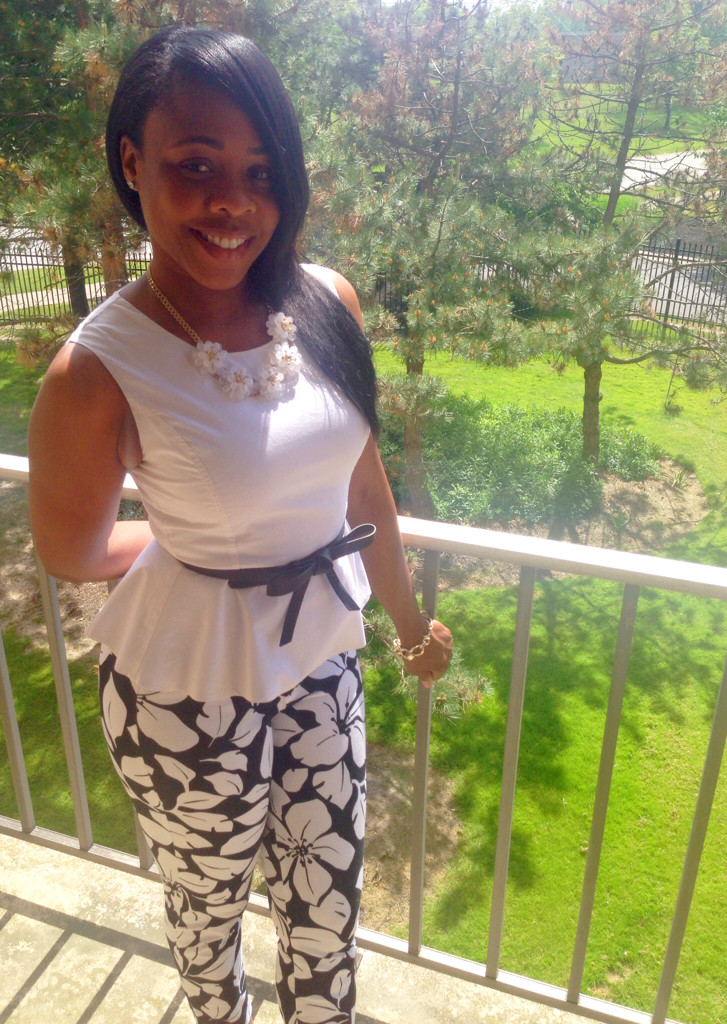 Warm weather has finally arrived in Cleveland. Time to reorganize the closet and and pull out the summer dresses, shorts, and sandals. But then again this is Cleveland. So we will keep a couple of warm items around. On this beautiful day although it was sunny and it was still a little cool, and these Pixie pants were my go to item for a lunch date I was headed to. Although I'm keeping it simple with the black and white, the floral print lets me jazz it up a bit. Oh and they have a comfortable stretch to them. You can find them (here). I bought them in 2 other styles, I really like these pants. I also love Peplum tops, they're girly and made me look like a flower. Here's where you can find a similar one (here).  Next, add a couple of accessories to finish off your look and your out the door!
Here's to a stylish summer season,