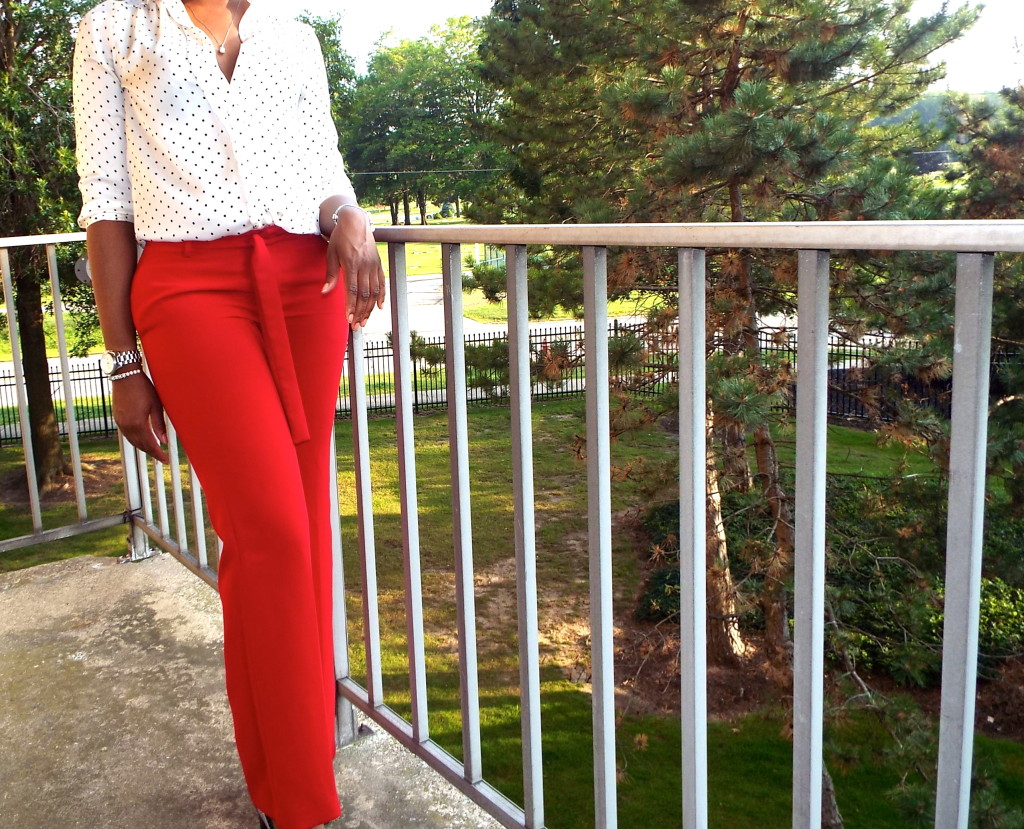 | Pant ~ Banana Republic | Shirt  ~ The Limited | Watch ~ Michael Kors| Bracelet ~ Pandora |
Going bold with brightly colored pants for my work ensemble is something I don't do very often. But I
have to say, I'm in love with these beauties from Banana Republic.From the color, to the fit, and the flow
of them when I walk. I paired them this day with a polka dot top from The Limited.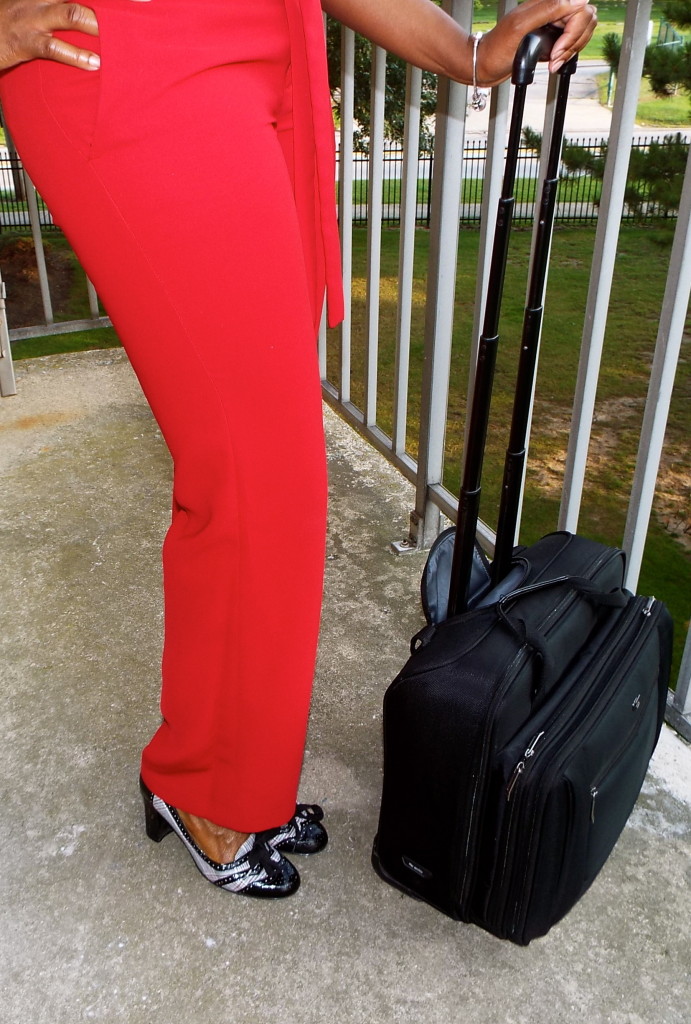 Options are endless when paring shoes with bold colors. Especially if you need to transition from a day
to night look.Do it with subtle changes. A shoe with a little dazzle makes all the difference.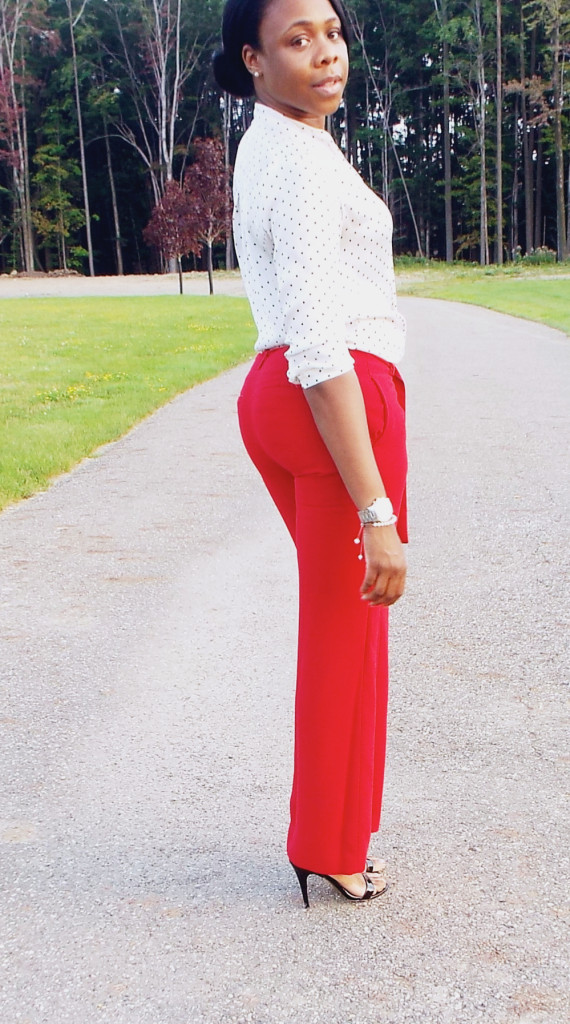 So what do you think? Too bright for work, or just right… Tell me your thoughts…leave a comment!
Talk to you soon,