The weekend is here and its another beautiful day in Cleveland. Its been a long week for me in my lovely healthcare 
world. So when I woke up this morning with so much energy after some good sleep. I knew I needed to get up and get
out into the city and have some much needed fun. Its my way of trying to have some type of balance in my hectic life.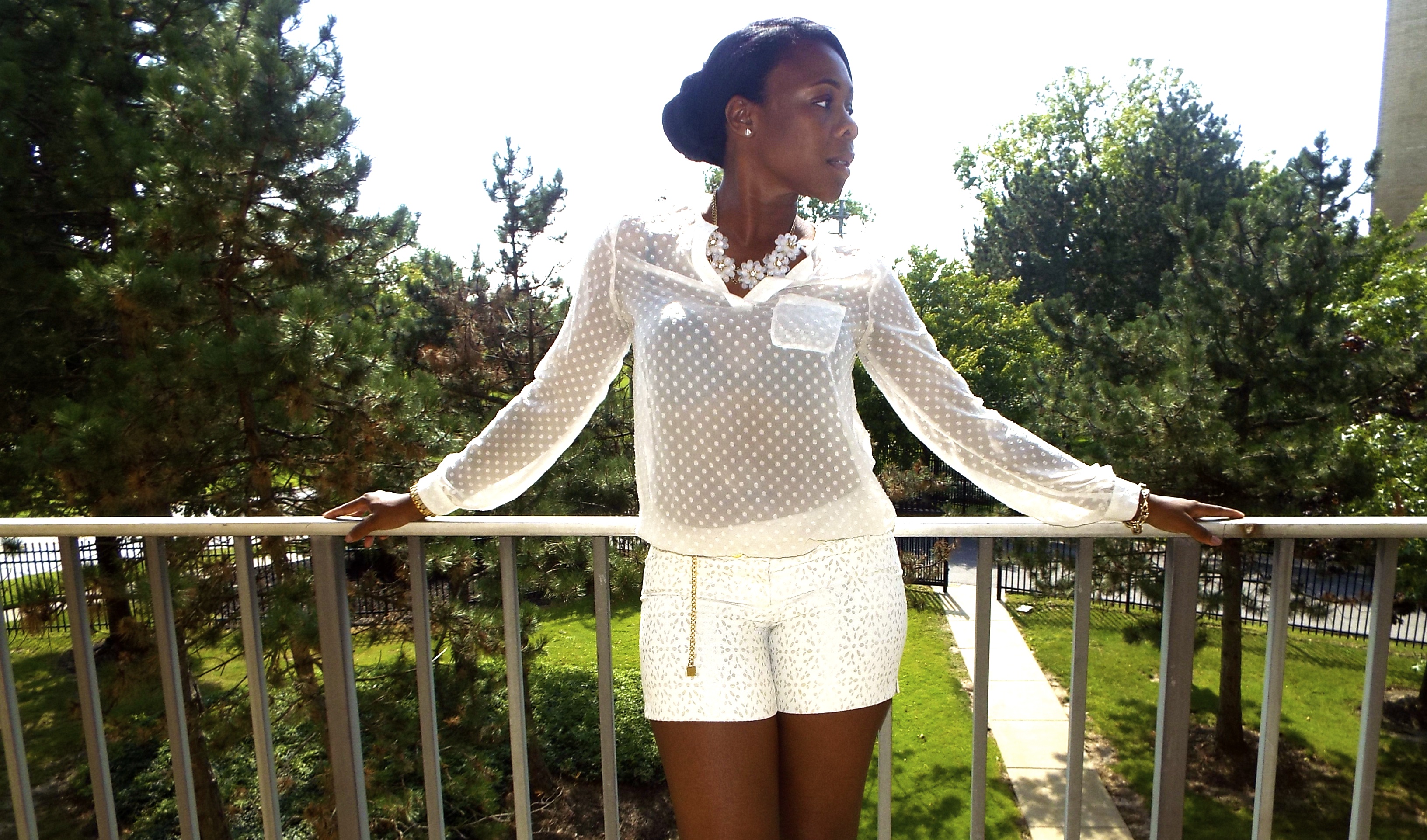 Summer is almost a wrap and I have not worn many of the shorts I purchased. So before all the nice days go away. I
wanted to make sure I get my moneys worth. Today outfit consist of these Eyelet Pattern Tailored Shorts from The Limited.
and I paired them with  a sheer dotted top also from The Limited. Its a pretty warm day and I needed something cool and light.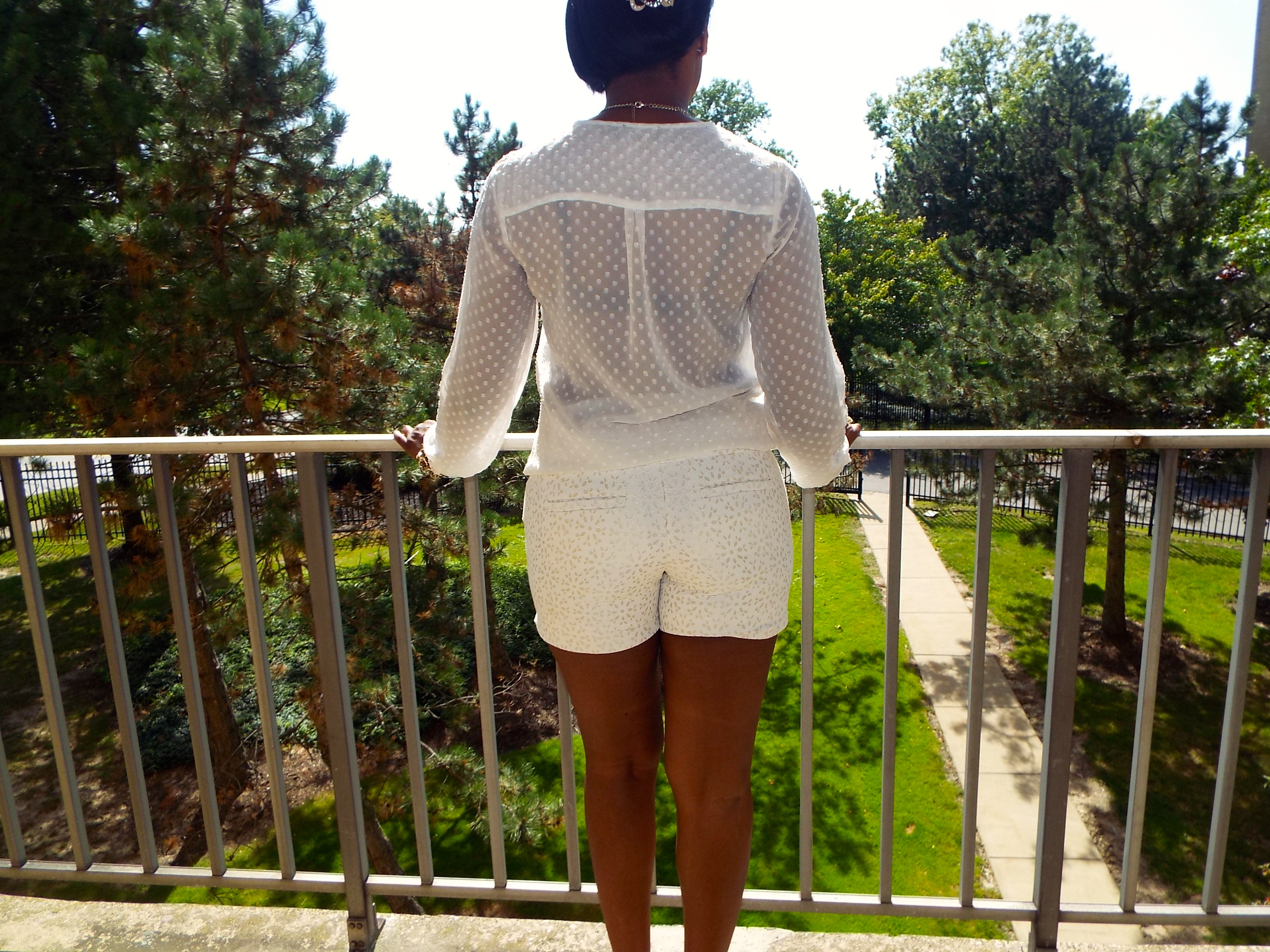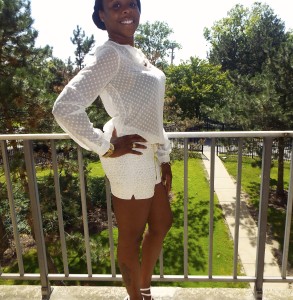 I really like these shorts because of the cute floral pattern. The length is perfect and  modest, no cheeks showing here!
I can opt for a pair of flat sandals for a fashionable casual daytime ready outfit or pair it was a stylish heel for my night
time look. Simple and chic, just the way I like it. The shorts are on sale right now..check out the link below. Thanks 
for stopping by and I hope you enjoy your weekend!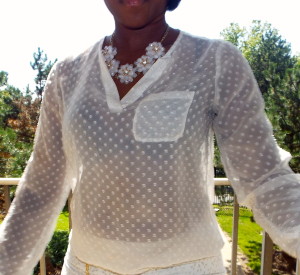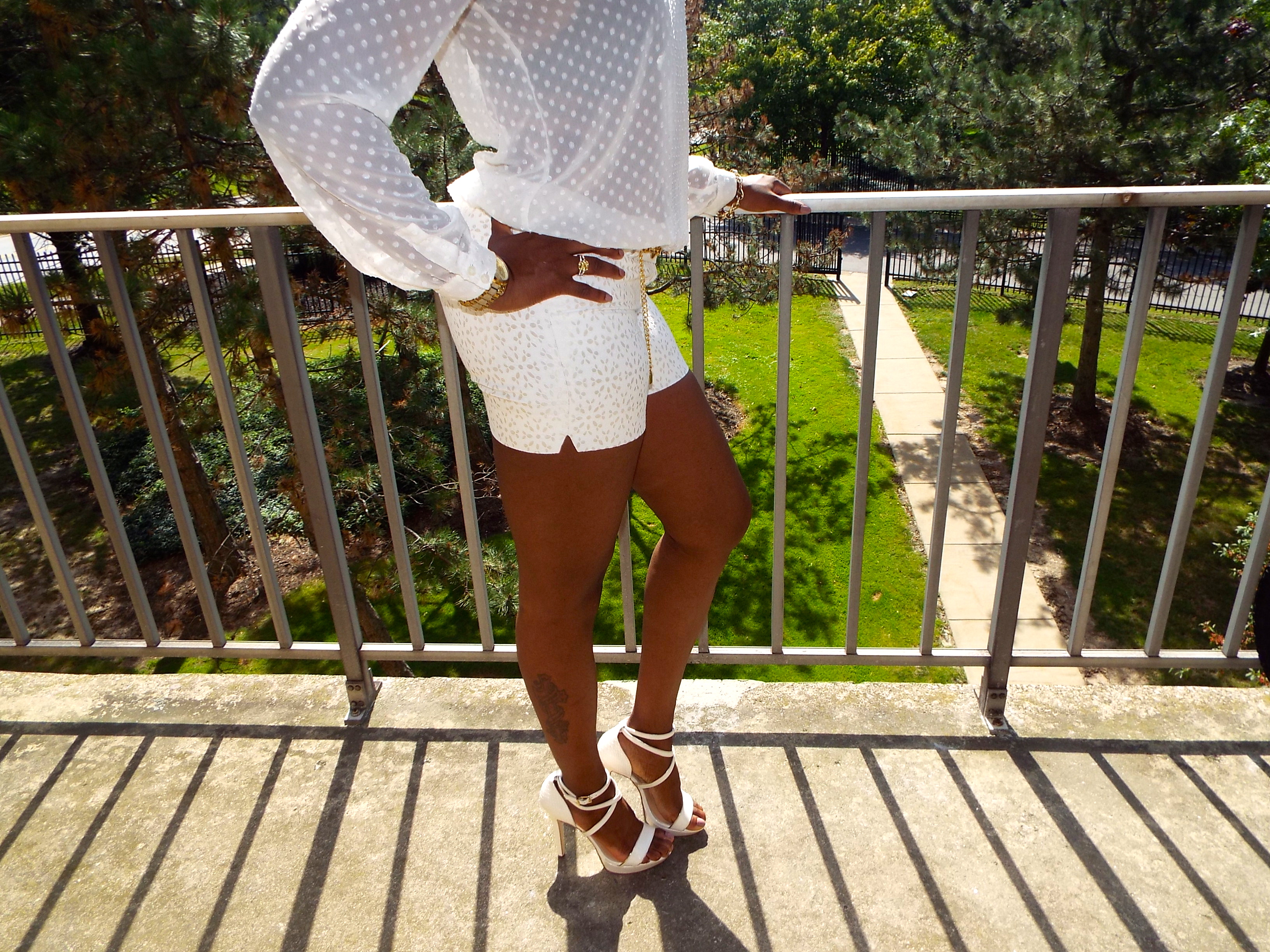 | Shorts ~The Limited| Top~The Limited | Necklace ~The Limited ~(similar) | Shoes ~Gianni Bini | 
Tall To You Soon,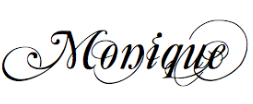 So this past June I took a trip to Las Vegas for my B-Day, and of course I was going to do some shopping, But
I knew I wasn't going to buy items that I can get right here in Cleveland. And I was pretty successful when I stop
by the Devanna Love Boutique. I left with quite a few pieces, but this was by far my favorite. A multi colored relaxed
2 piece jumpsuit. Which was fresh in, not even put out on the floor yet. Can you feel my excitement!
I love this outfit because it unique. The colored blend pops! The black sleeves and pin stripe down the side of the
pants are fabulous details. It has a relaxed fit, with a  draw string so that it is comfortable. Its funny because when I
first started to write this post I called it a jogging suit, which this is not. I was not jogging anywhere in this outfit. The crop
jacket shows off just enough skin to give off a little sexy. You can dress it up with a strappy heel and jewerly and be out
the door. There is nothing dull about this ensemble and I happy that I purchased it.
The boutique itself carries a wide variety of items, ranging from tops, pants, jeans, dresses, jackets, jewelry, shoes.
I'm sure you will find something you like. The young lady who helped me was great,even received a 20% off my
next purchase card. Definitely will be buying more items from here. To see more items (click here)  for thier website
or check their Facebook page out (here), I also follow the boutique and owner on Instagram so I'm not missing out
on any new items.So if you are visiting Las Vegas in the near future, go check out Devanna Love Boutique.
So what do you think about the jumpsuit Yeah or Nay? Leave a comment, tell me your thoughts!
Until Next Time,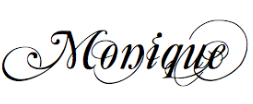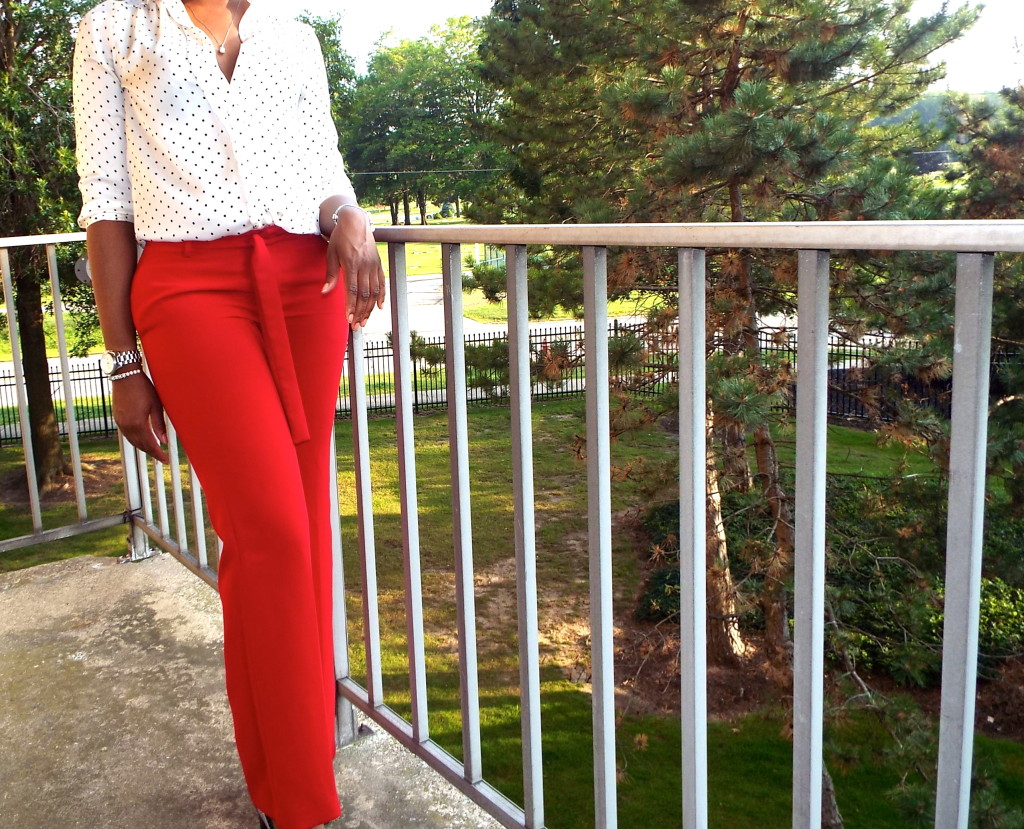 | Pant ~ Banana Republic | Shirt  ~ The Limited | Watch ~ Michael Kors| Bracelet ~ Pandora |
Going bold with brightly colored pants for my work ensemble is something I don't do very often. But I
have to say, I'm in love with these beauties from Banana Republic.From the color, to the fit, and the flow
of them when I walk. I paired them this day with a polka dot top from The Limited.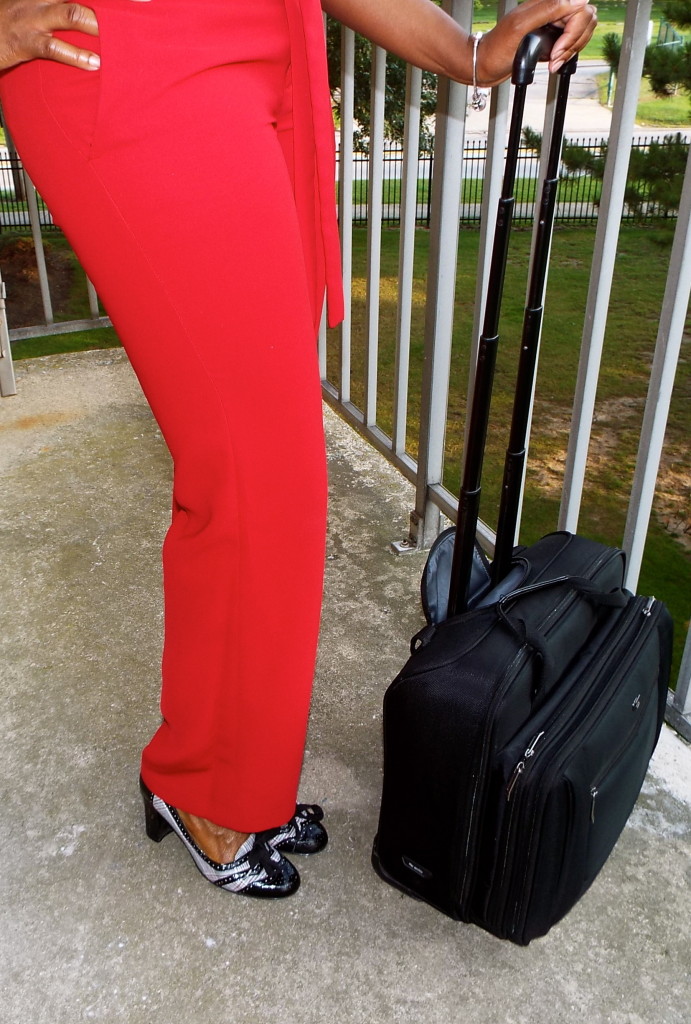 Options are endless when paring shoes with bold colors. Especially if you need to transition from a day
to night look.Do it with subtle changes. A shoe with a little dazzle makes all the difference.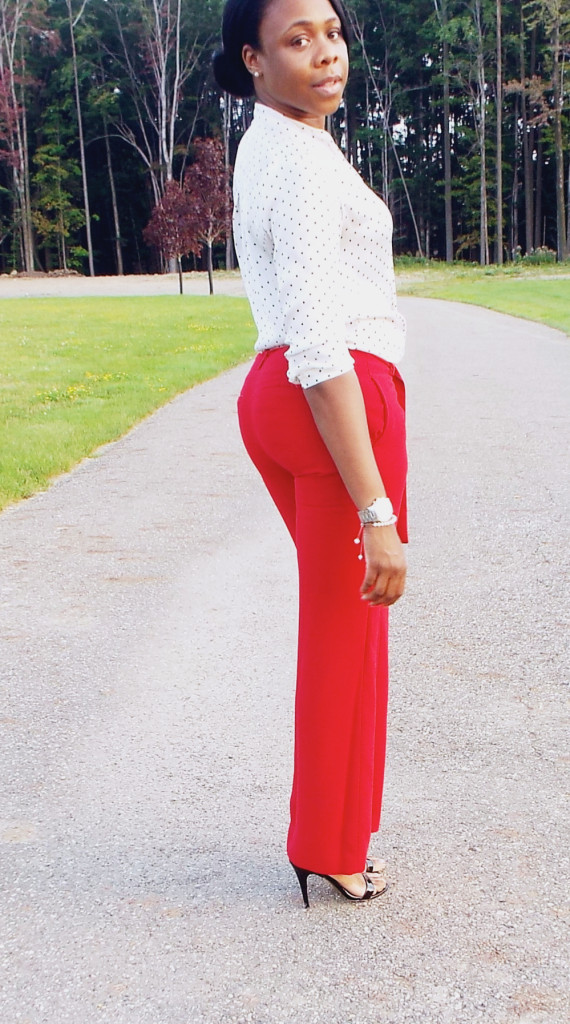 So what do you think? Too bright for work, or just right… Tell me your thoughts…leave a comment!
Talk to you soon,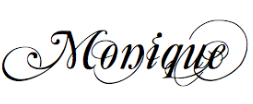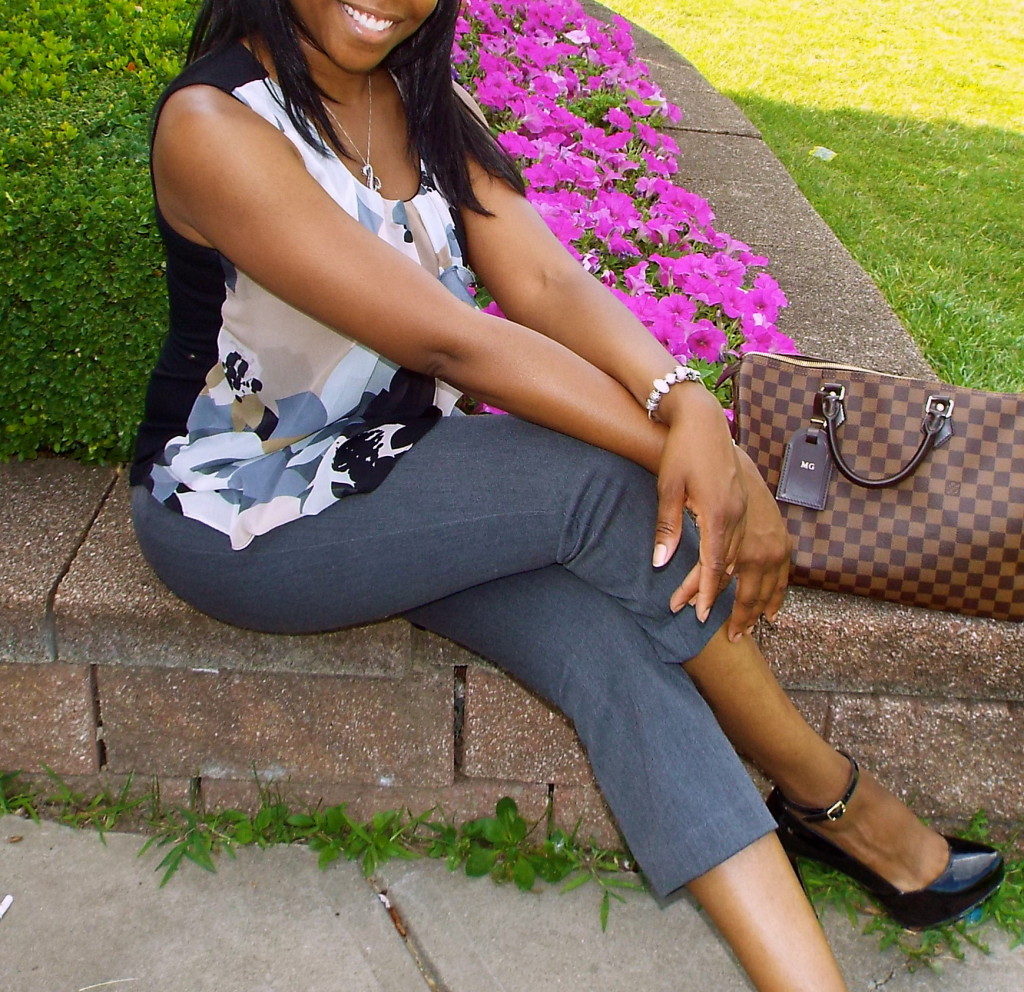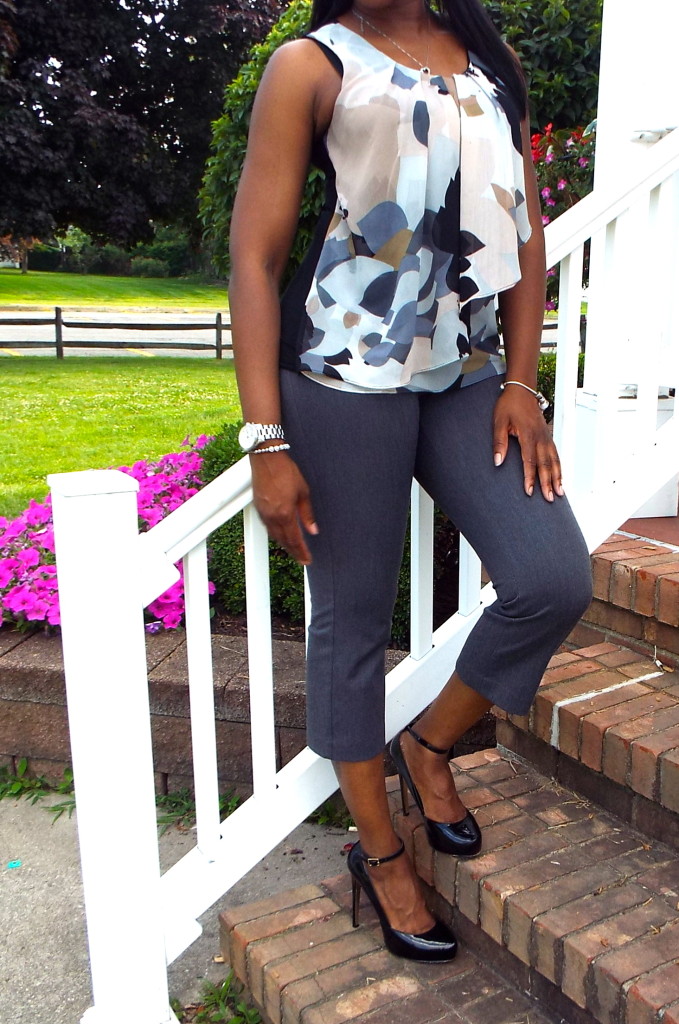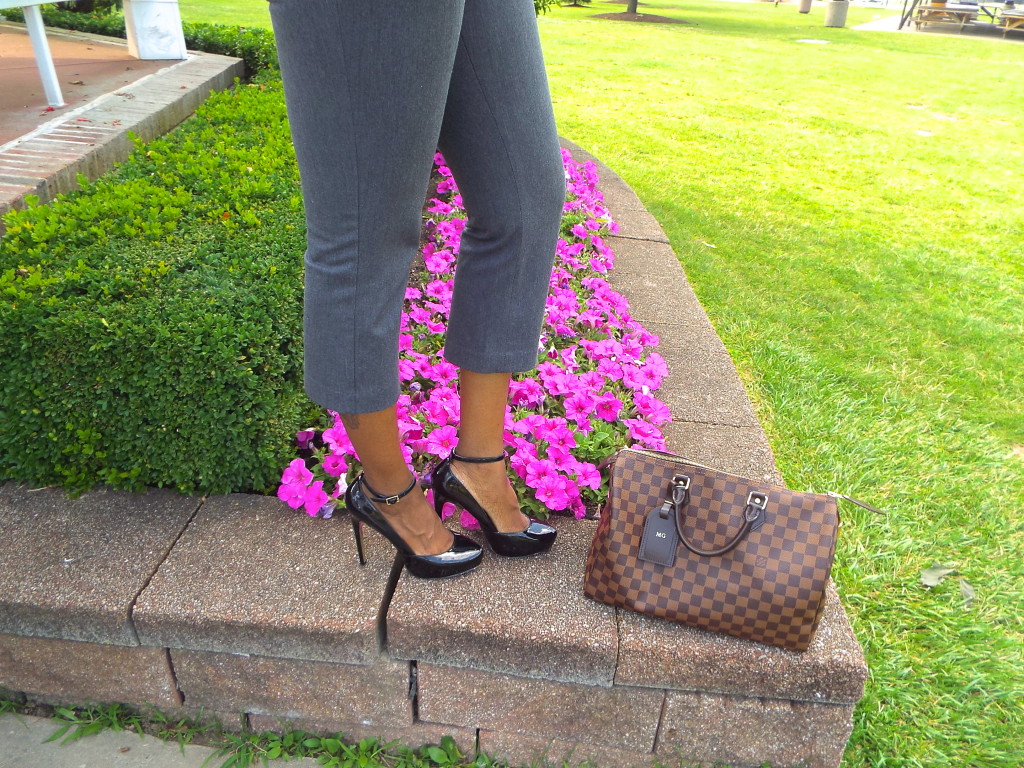 New York and Co. Top ( similar here) | Express Capris (similar here) | Steve Madden Pumps (Here)| LV Speedy 35
Yes I know its Summer and I should be showing bright beautiful hues. But today closet fix I needed something neutral. Sure black and white are my normal go to colors. But It was almost 90 degrees today in Cleveland and I needed an in between for work. With multiple meetings I wanted to be comfortable but stylish as always.  Separates are a good way to put multiple different looks together. I never really buy items that can only be paired with one other item. I like to get the most out of my hard earned money, as I'm sure you do as well. This lovely top is from New York and Co. the print gives me my design factor. It also light and airy, having a whimsical feel when the draping blows in the wind. My go to pants during the summer are Express Design Studio Capris. It is too hot to wear slacks all the time. The three quarter length is just right for me as I do not like to show much leg without hosiery on. I finished this look off with a pair of eye catching patent leather heels from Steve Madden. The right shoe can make any outfit instantly polished and put together. I spend a lot of my time in a hospital so my shoes are always closed toe and the air condition is always on blast. So I always maker sure to have a crop sweater (here) with me if I have my arms outs.   Stay tuned for more!
Talk To You Soon,