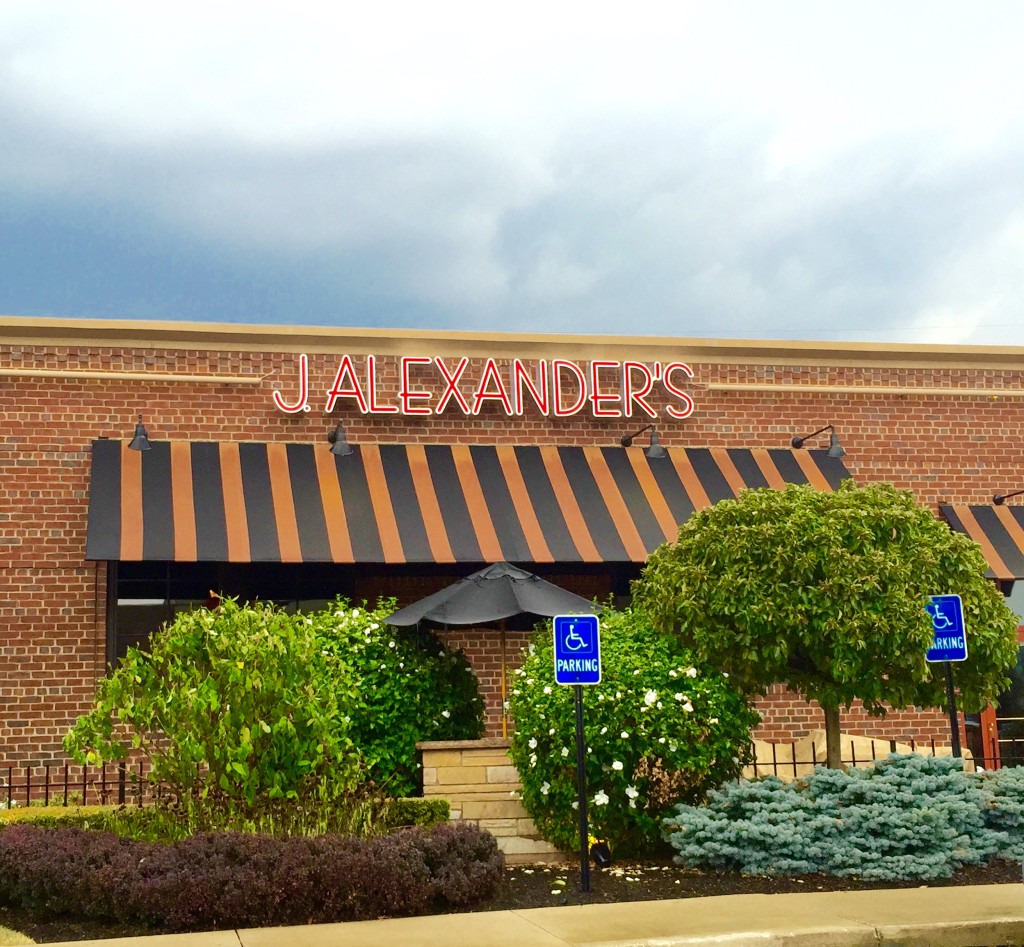 I have been making a strong effort to spend more quality time with family and friends this year. I love to celebrate special occasions, especially birthdays. Celebrating someone life is a joyous time and a must for me. I may slack off the rest of the year, but I will never forget your special day. On this day the person I celebrated was my father. His born day was last week and he does not like receiving gifts/monetary items. But what he do enjoy is a good time out and life experiences. So I asked him what he would like to do, and  he opted to go to his favorite restaurant. Which is J. Alexander. But the catch here, is that my father got married on his birthday. So not only are we celebrating a birthday its also his 35th wedding anniversary with his wife Cynthia. So of course we invited her as well. So lets talk about the restaurant J. Alexander…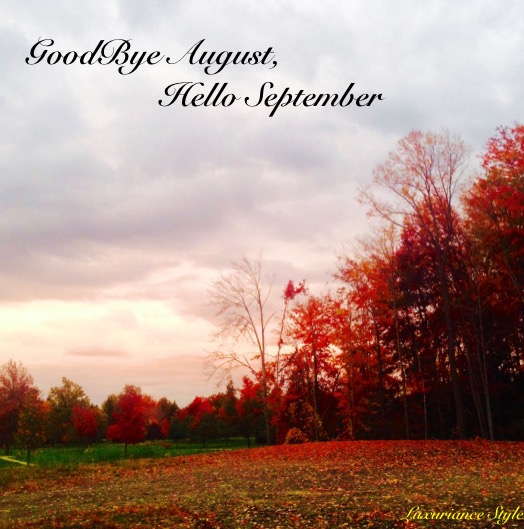 Yes!  I am happy September is here not that August was a bad month, it was very productive. I had quite a few new experiences. Met some new people,dine at new restaurants. I even gotten settled into my new job. I also spent some much needed time with family and friends to keep me sane. Unfortunately with being very busy with the new gig, I have not had much time to blog as much as I should have. Now that things are settling back to some type of normal. I can get back to the basics. So even though we are already a week into September ,I wanted to write a quick post on things to look forward to this month and beyond on Luxuriance Style.
With September comes the fabulous season of Fall. I love transitioning into warmer colors with my fall wardrobe, manicures, and makeup. Attempting to keep the skin and hair healthy with daily regimens, now that the weather will becoming a bit cooler. Also with trying to finish the third and fourth quarter strong with personal and business goals. I am a bit OCD with always having a good plan in place. But change is always happening and adjustments need to be made. So with that being said, make sure to stay connected, and come back to see whats going on in my sometime crazy world as I plan on sharing all of these details with you.  So tell me,what do you look forward to with September being here and fall not to far away? Leave me a comment and Lets connect!
Until Next Time,