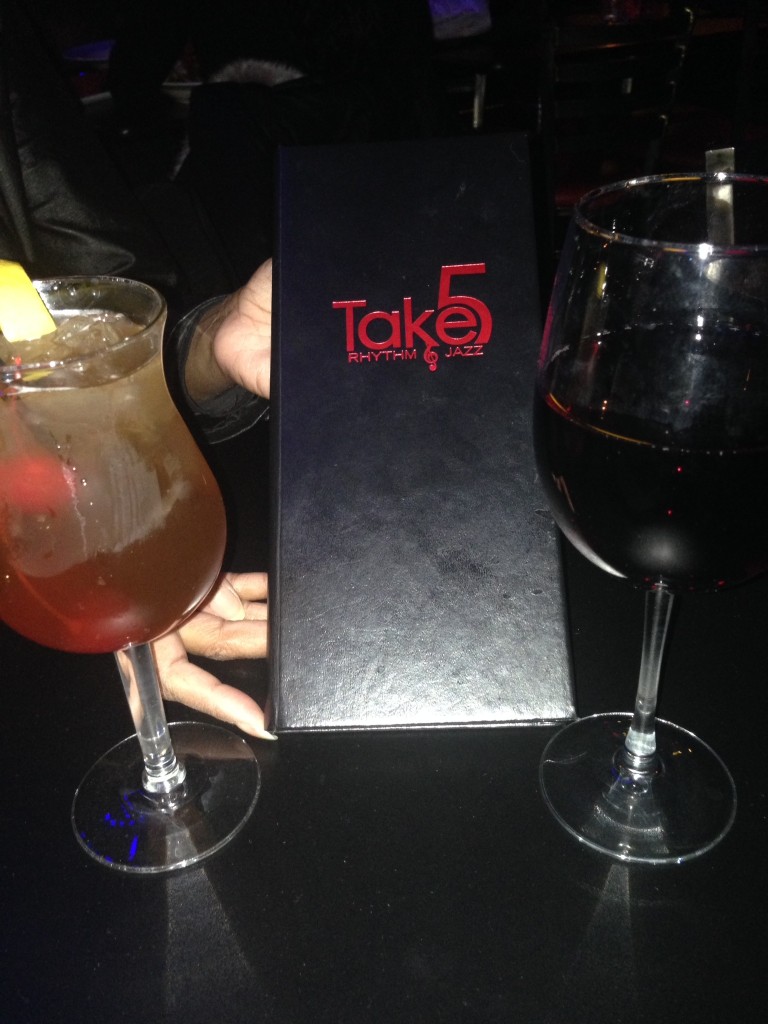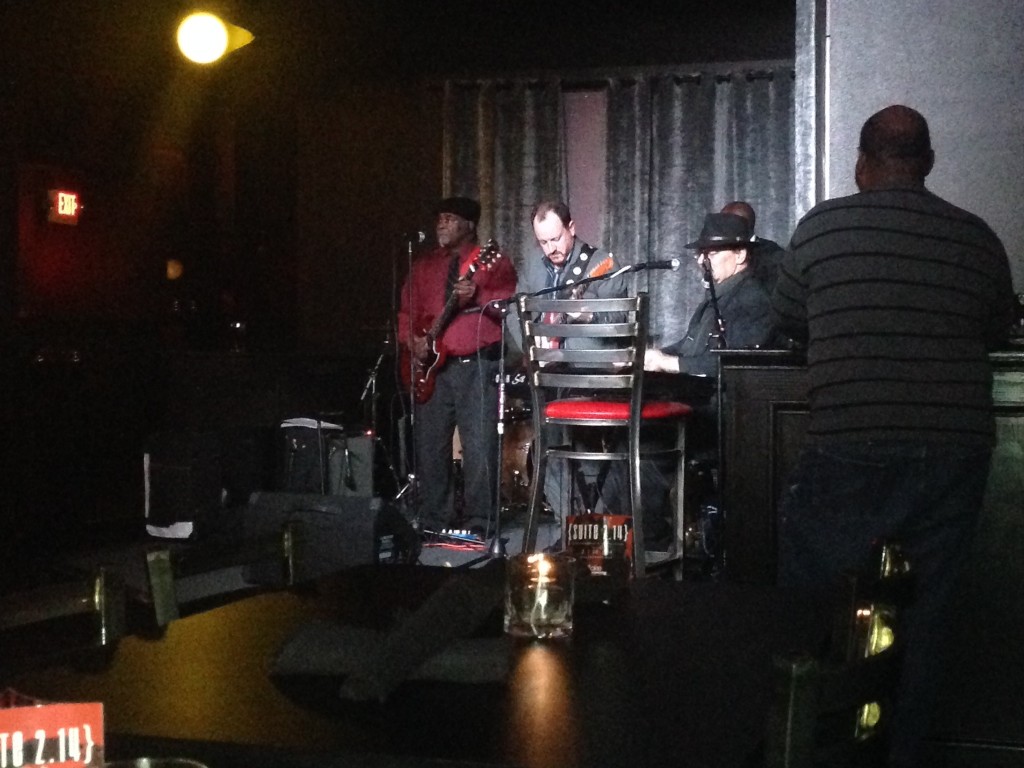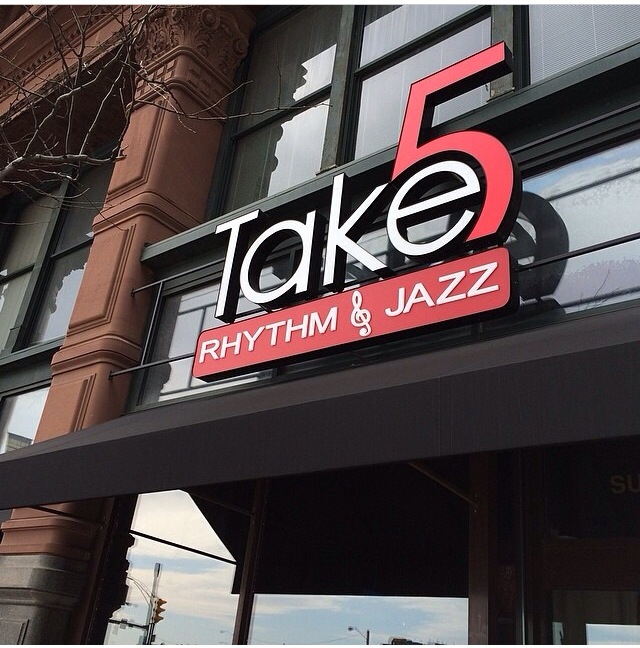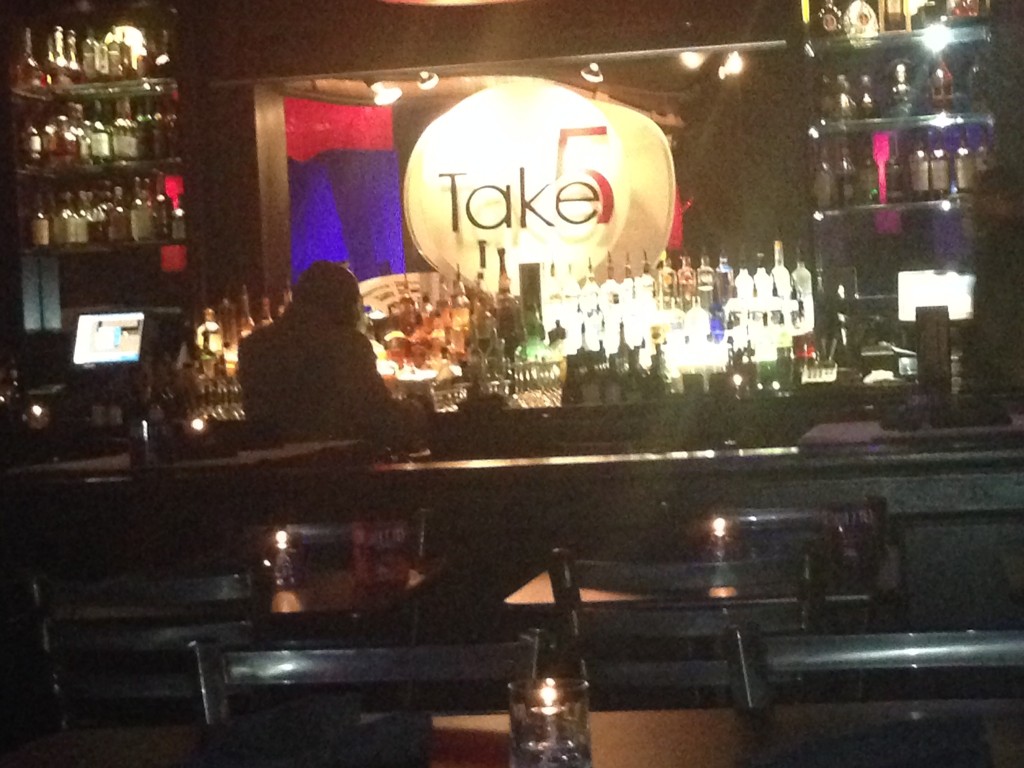 Are you into real Rhythm and Blues, Jazz, or just need a Grown and Sexy night out. If you answered yes; I have found the place for you…Take 5 Rhythm and Jazz Tapas Lounge located in Downtown Cleveland.This lovely establisnhment have live bands playing the smooth sounds of local and national R&B and Jazz artists.Lately they have been having some great acts performing…Coming up in May Chante' Moore will be performing, can't wait I love her voice. I will be purchasing my tickets (here). You can come in for Happy Hour or make plans for dinner, all while listening to good music. You may want to make reservations on the special occasions nights.  At times the music can be bit loud and can make having a conversation difficult. But I guess you should be listening to the artist, but hey Im a talker. For dinner I dined on the Chicken Alfredo and my mother ordered the catfish nuggets and slaw. Both were delicious, seasoned well and very tender. So, what if you are not ready to leave after the band wraps up, no need to. A DJ takes over and spins all the latest songs. If this sounds like a place you enjoy, I would definitely give them a try.
Talk To You Soon,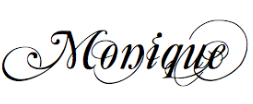 You can never go wrong with black and white! I been on this dress kick lately. All the dresses I found have buying lately have been black and white. I feel so basic..but then I put them on and realize, there is nothing wrong with black and white and if the fit is good. I'm good! On this night I was going to the 90's throwback concert (Dru Hill, BBD, Ginuwine) at Cleveland State Convocation Center and then heading out afterwards to Tomo (recent post here). The night was fabulous all the way until the wee hours of the morning, I paid for it Sunday…lol.  Back to the dress, yes its form fitting, sexy, but classy. You can be very sexy without showing too much skin. (Trust Me!!) Accessories were gold; statement necklace, clutch, watch with black pumps. Check out my Instagram  (here) for more pics of this night!  Tell me what you think? Is it  a thumbs up??
Talk To You Soon,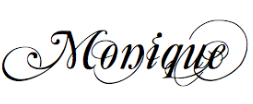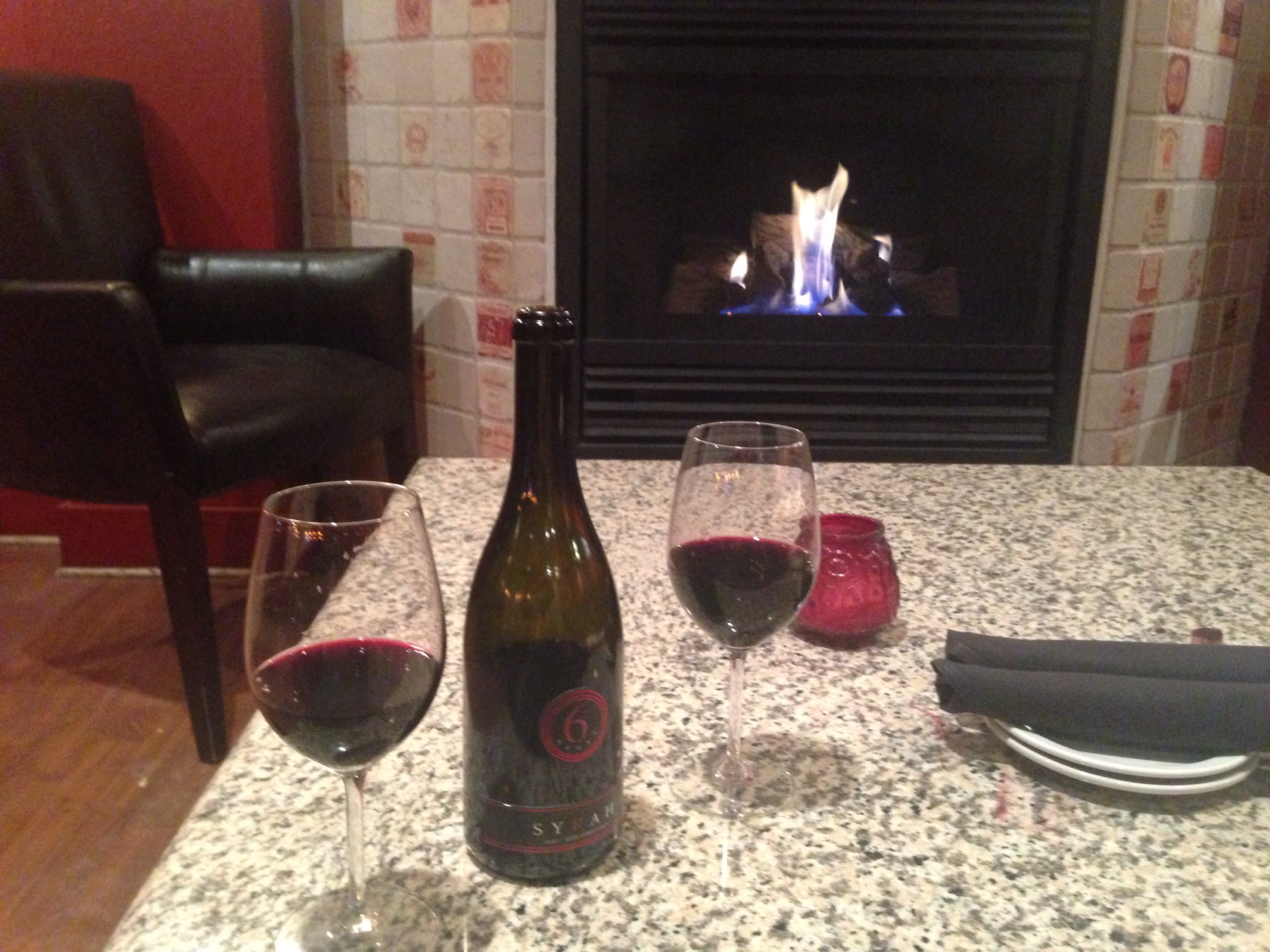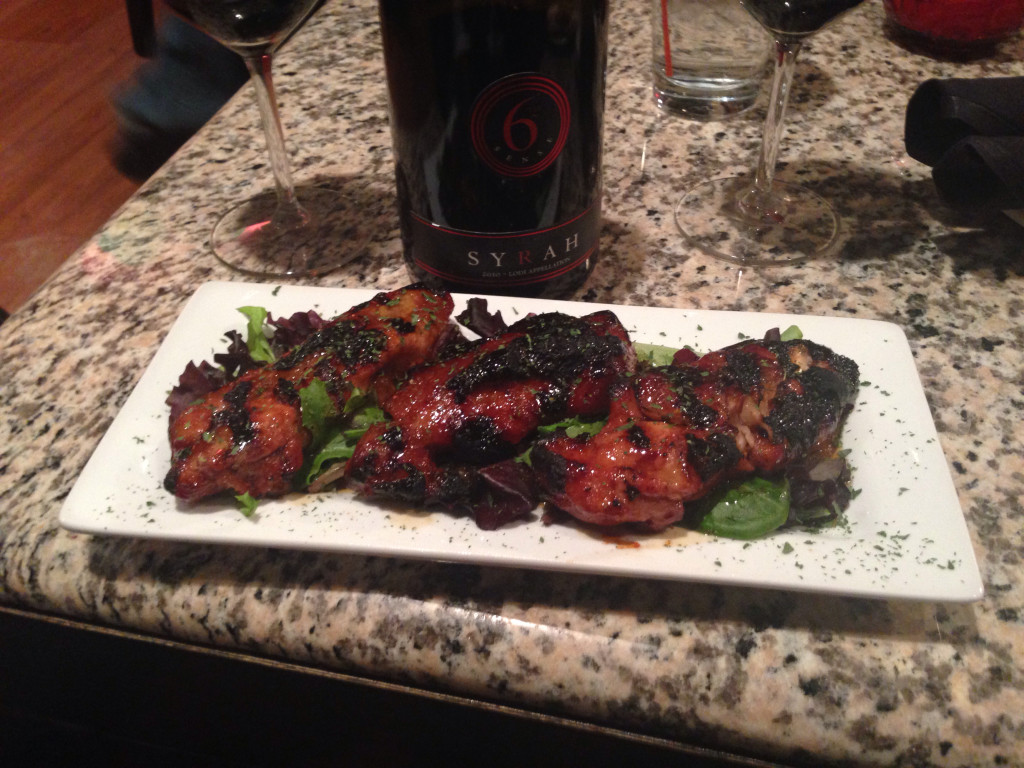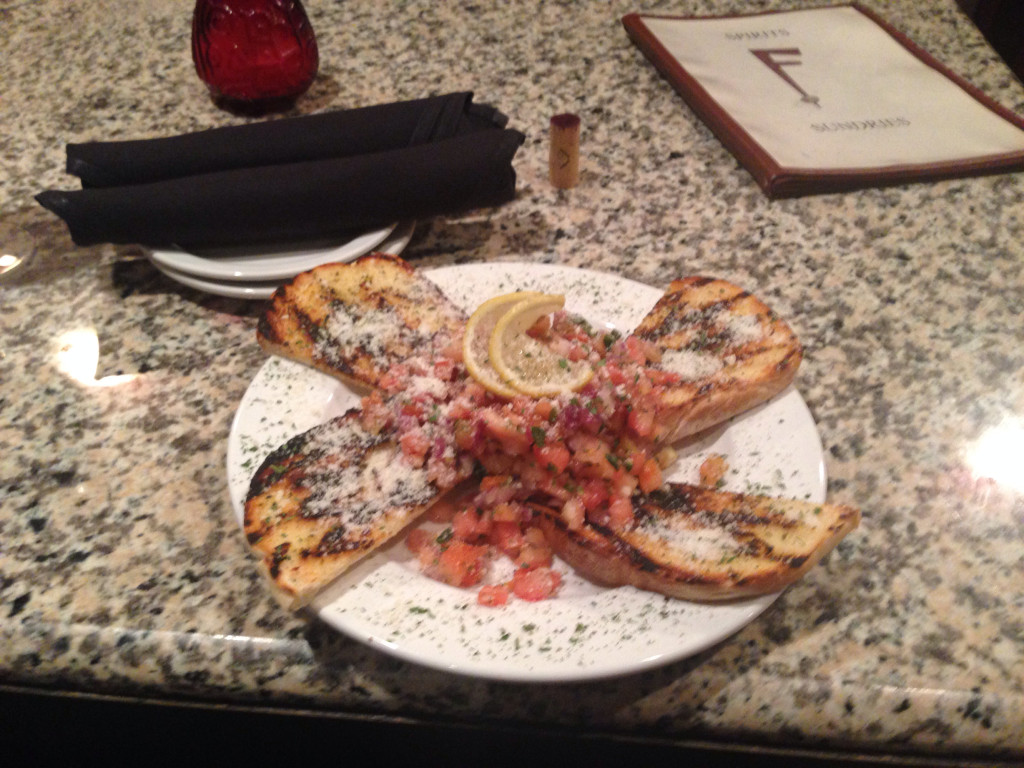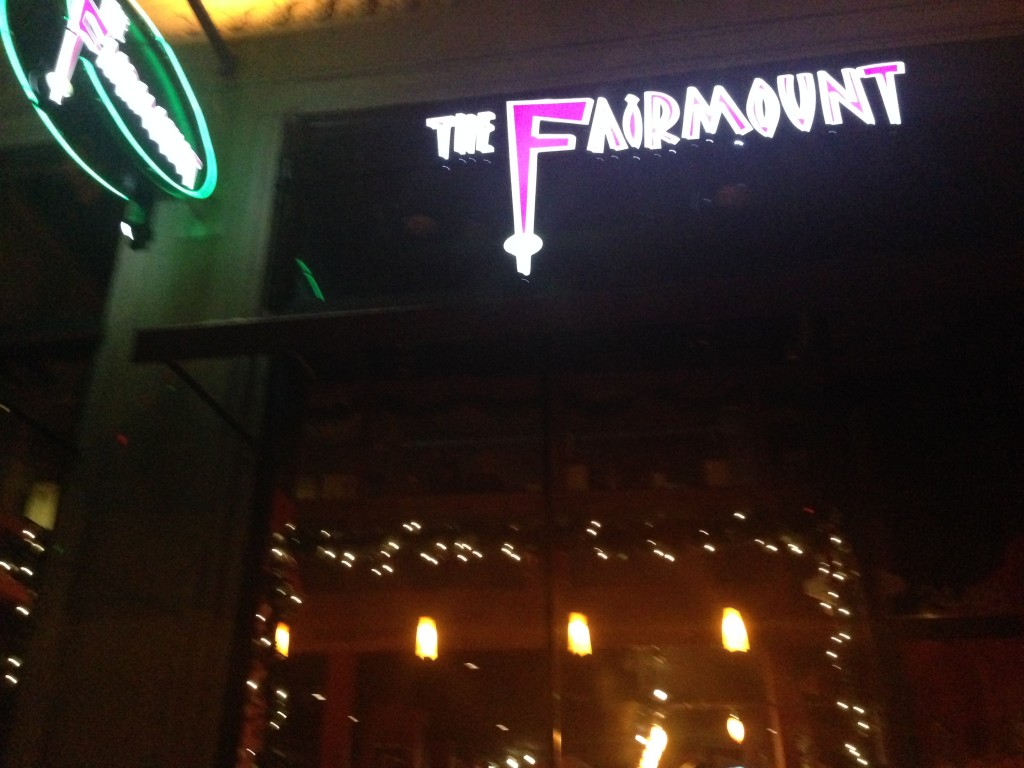 Want to have a nice night out, but don't want to be around the busy nightlife. I would recommend a wine bar. Cleveland have quite a few throughout the city. On this night I was introduced to The Fairmount Wine and Martini Bar located in Cleveland Heights.  I was able to catch up with a friend, able to have a good conversation, without having to talk extra loud to hear each other. With over 100 different wine selections I'm sure who will find a Vino for you. Small plates are available if you need a bite to eat. Come with the intent to get back with basics, there is no music playing, just the entertainment of your company, put the cellular devices away (unless your like me and need to take 100 pics)  and make it a good night, so bring somebody good! I will definitely be posting more of my favorite wine destination soon. Stay Tuned!
Talk To You Soon,